Business dashboards are all the rage in companies around the world. Some companies use them solely to help senior management with decision making while others use them company wide. Many businesses still use manual dashboards created using spreadsheet programs but the trend now is to automate the process. Some business leaders see dashboards as simply charts while others see them as key decision making tools.
There is no denying that many businesses now use dashboards in which the widely used among them being Hosted ELK but, while many can see a direct correlation with business performance, others can't see the benefit. The reason for this; it all comes down to how they are used.
The following are six ways to ensure you get the most out of your business dashboards.
1.    Expand their Use
Many business managers make the mistake of using dashboards for just one purpose. For example, for one department, one process, or only during meetings. This is a very narrow view. To get the most benefit, cascade the use of dashboards across the organization. Every business unit should have a dashboard to keep track of their key performance metrics.
2.    Make them real-time
A good dashboard should be up-to-date by the second. The impact of any business process should be immediately visible. This way, problems can be fixed as soon as they occur and not one week later. For example, a sales dashboard should be able to show sales as they trickle in. A line graph or simple graphic can effectively achieve this; if a daily trend is noticed where sales are slackening, sales managers can quickly convene a meeting with sales staff to find out why activity has dropped and get to the root of the problem before things get out of hand.
There should also be alerts whenever an important event happens. This could be a positive or negative event. For example, once a milestone is met, an alert should go out to all staff congratulating them for hitting the milestone. The vice versa is true where a milestone is missed.
3.    Make Them Interactive & Customizable
The process many companies follow to create their dashboards goes something like this. The team leader or senior person in a department will request the analytics team to prepare a dashboard. After some initial consultation, it will be solely up to the analytics techies to come with what they think suits the department/unit best. The problem with this is that the analytics guys won't use the dashboard and are not on the business side of things. So, when all decisions are left to them, the often come up with dashboards that have pre-determined designs. If you want something for your business that you can easily design for your needs, then you should consider using these Super Cheap Signs for new options.
A good dashboard should be customizable and interactive. For example, someone on the team may want to see filter the data in a different way and get different insights. This should be possible. Each user should be able to adjust the dashboard to meet their unique needs.
4.    Include Goals & Reference Points
Dashboards should allow people to always keep their eyes on the prize. Without a reference point, the business will be like a rudderless ship. Benchmarks will be different in every unit of the business. For marketing, a reference point could be a targeted number of new customers/users. For accounting, the goal could be a 10 percent reduction in fixed overheads and so forth. Including goals on the dashboard truly maximize the value of the dashboard.
5.    Automate, Automate, Automate!
It's really unfortunate that many businesses are still using manual spreadsheet dashboards. This includes leading Fortune 500 companies. A lot of manual work is involved, which results in employees spending too much time doing tasks that aren't core to the business. There is the additional danger that manual dashboards are rarely current and when management demands they be current, a human resource has to be fully committed to the task.  There are many business dashboard solutions. In fact many of the leading CRM, accounting, project management and marketing solutions have beautiful dashboards that do all the heavy lifting for you. If security is an issue, you can always have a custom solution that operates within your closed network designed by a software firm.
Benefits of HR Automation Tools You'll Start Drooling Over
The HR landscape is experiencing unprecedented changes due to technological evolution. Whether it is meeting the expectations of tech-savvy millennials or satisfying regulatory norms, HR technology has never been so vibrant due to HR automation tools. However, like changing business dynamics, HR tech comprises its own set of opportunities and threats.
One area where technology in the form of hr automation tools is causing an instant impact is with HR automation. HR has been one huge manual machine for decades, but new technology means less papers, less forms, less files, and less people needed to do everything.
However, always have in mind a Graphic design & brand agency like https://seamerdesign.com.au/ inspired to make it the perfect fit for you right now.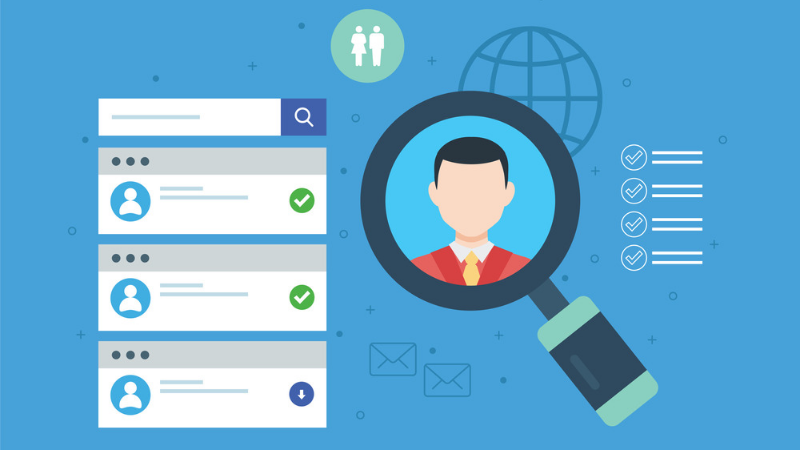 HR leaders today understand how effectively technology can enable their business. They seek contemporary, agile, and fast-paced HR management software to keep up with their evolving business needs. However, not all the solutions available in the market can offer the edge their organizations need. And we very much recommend that you do your HR online too now as it's so much better, there are some excellent online HR systems and software that you can use so these will transform how you do HR.
Paperwork bundles were replaced by legacy HR systems. The static paper trails left behind by legacy systems were taken over by cloud-based HR automation tools. Cloud HR took a significant leap, and landed at HR Automation. Through HR automation tools, organizations can create, streamline, connect, and deploy necessary services rapidly at a considerably lower cost.
Here some clear signs that show you're fighting a losing battle and it's time to automate your HR processes using HR automation tools.
 Reduced HR budgets or HR staffing
SMBs always run on a cash crunch and they can't afford major tech purchases. Most teams are advised to make do with whatever little is left. So, they try to rein in their spending at every avenue, which messes up their priority list. But, budget cuts and staffing shortages often lead to more problems.
Is your management asking you to do more with less? The obvious solution is asking for HR automation tools to help you do exactly that. HR technology is not as expensive as it used to be. And the right HR automation tool can automate manual tasks, simplify documentation, ensure compliance, and relieve the burden of your HR staff time giving them time to focus on high impact activities.
Subpar recruitment and onboarding process
Recruitment and employee onboarding are two of the most important HR processes. However, most SMBs neglect them. Your HR leaders spend a huge amount of time to search, identify, interview, shortlist, select, and hire a candidate. But signing an offer letter isn't the finish line. The onboarding process demands the same amount of energy from your HR staff.
Automating recruitment and onboarding processes using an HR automation tool will streamline them, shorten the onboarding period, inject more transparency, reduce manual errors, and improve overall efficiency.
 Timesheet management has become a nightmare
Traditional paper-based timesheets cause too much trouble and chaos in the payroll process. Even digital forms are not completely reliable. Despite the monetary aspects attached to them, everyone (Employees, HR, Payroll team) finds the process to be a nightmare.
If your HR leaders still deal with the mundane tasks like chasing, collecting, verifying, and updating timesheet information manually, it is time to consider an automated timesheet management application.
6.    Make them Accessible via Different Technologies
Gone are the days when dashboards where designed with only desktop in mind. To get the most out of your dashboards, ensure they are accessible via smartphone, tablet, laptop, desktop and even television. This way, anyone with an urgent need to view the data can do so on the fly. Start with Local Viking today to see how it operates.
Conclusion
The bottom line is that dashboards have the power to positively impact how an organization makes decisions. Implemented well, dashboards help an organization make smart decisions. At the end of the day, a significant part of smart decision making is having accurate information on a timely basis. And, business success is the result of a series of smart decisions.